• Pressure Washing                       •  Steam Cleaning
• Court Yards                                   •  Parking Structures/Lots
• Side Walks                                     •  Driveways
• Building Exteriors                       •  Concrete Cleaning
• Entryways
Regular maintenance
Regular maintenance will preserve, protect and extend the life of your investment.  Properties depreciate overtime when neglected and sometimes may cost more to clean as oil and such may  potentially be dangerous.
Gum Remover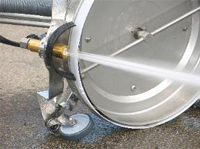 With our equipment, we provide effective and efficient cleaning of public spaces such as parks, school grounds, and parking garages that are covered with hundreds of unsightly wads of chewing gum. The gum is broken up and removed by the special nozzle attached to the back of the surface cleaner. In short, the surface cleaner takes care of the chewing gum in an eco-friendly way without using chemical detergents.
Recovery System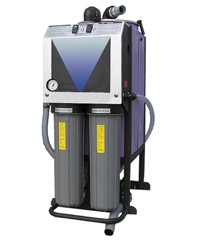 The used water, including the residue, is suctioned through the double-walled housing. Using a recycling system, the water can be recovered. The process is eco-friendly because the water that has already been used during cleaning can be used again.